Try out your ideal shade with a MY colour Tester Pot
Choosing the perfect colour shouldn't be difficult. Try out your ideal shade with a MY colour Tester Pot and be completely confident in your colour choice.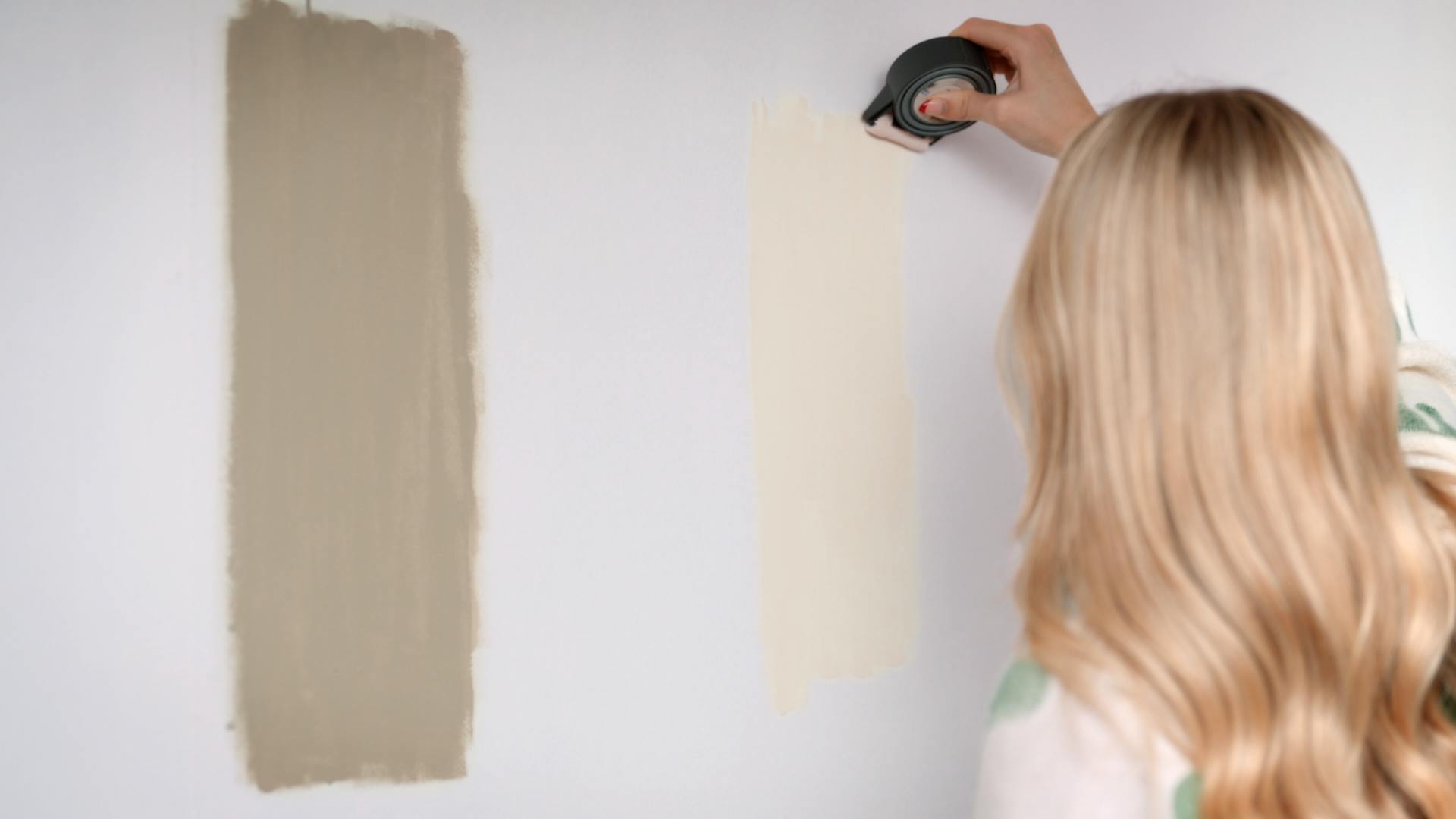 Use the in-built roller to bring your chosen colour to life at home with no need for an additional paint brush. Plus, they can be delivered directly to your home, fitting easily through your letterbox and allowing you to focus on finding the perfect colour, and creating your beautiful vision at home.
Find your perfect colour using the MY colour Peel & Stick samples
Find the perfect colour with our Peel & Stick samples, made with 100% real paint and backed by our Intense Colour Technology. Be confident in your choice by putting your colour to the test. Try it on different walls, at different times of the day and in different lights. Plus, you don't have to worry about leaving any marks, simply peel the tester away and get painting. No need to wait around for deliveries, our samples can be posted through your letterbox.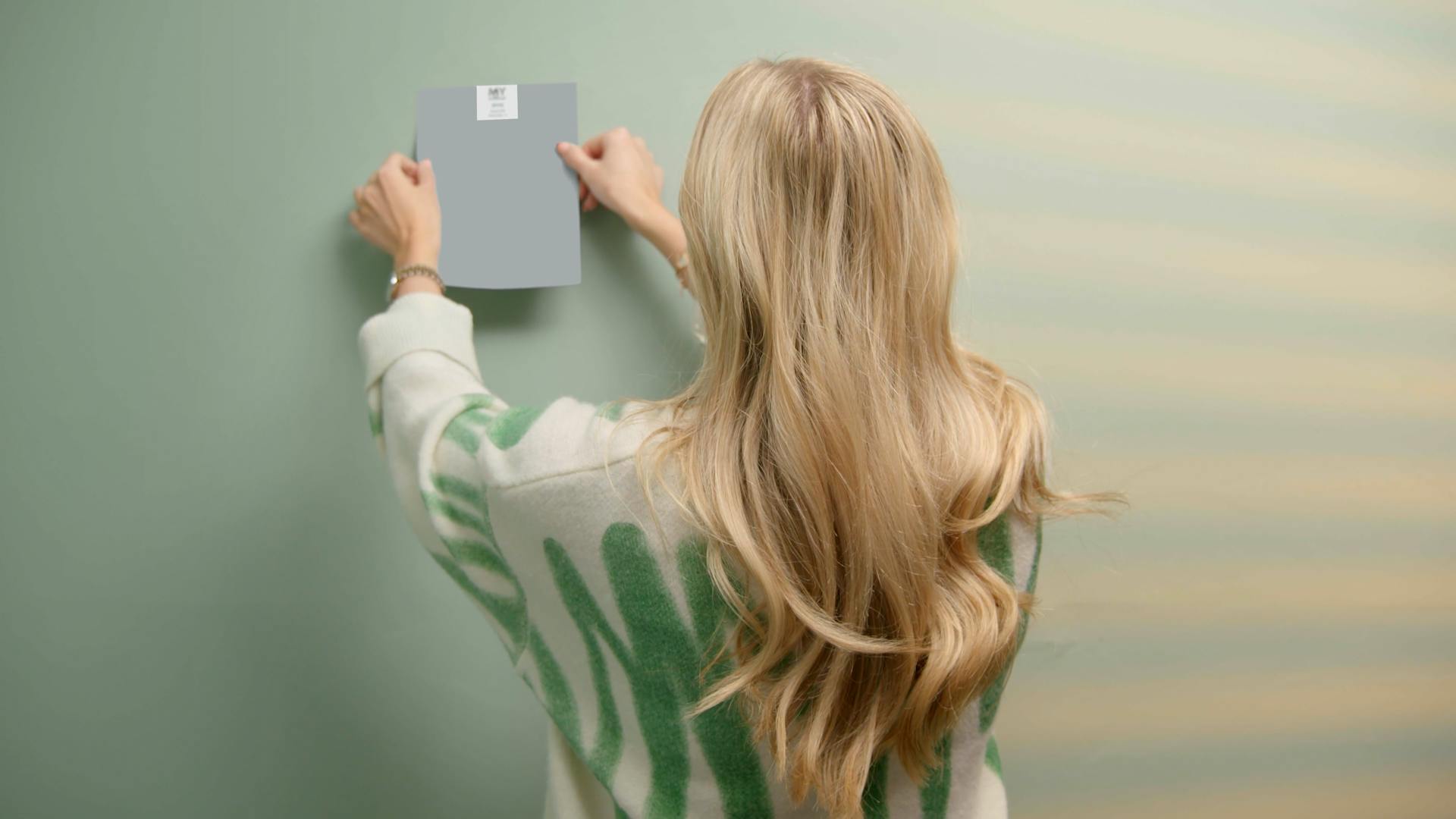 Test in multiple places
Natural light can bounce off the different angles of your wall and affect the way you see your chosen colour, so make sure you try your sample on different walls in your room.
Test at different times
As dusk sets in, you may find that the light alters how you visualise the colour in your room. Try looking at your sample at different times of the day.
Turn the lights on
Artificial light can change how your desired colour looks. Yellow or blue tones of your lightbulb can alter the true paint colour. So make sure you switch the lights on!
Create your look
Compare the sample next to your furniture to see if the colours complement each other, or create your own mood board by pairing your sample with other wallpaper and textile samples.