The 60-30-10 principle helps you find the right balance in your home between your chosen accent wall, furniture and décor. Dare to try something new or trust your own intuition and style; the choice is yours.
To apply the 60-30-10 principle in your home, study all the elements that are incorporated in the space you want to paint. Set the tone by choosing a main paint colour which will cover 60% of the room. Fill 30% of the room with a feature colour and finish the remaining 10% with an accent colour as a finishing touch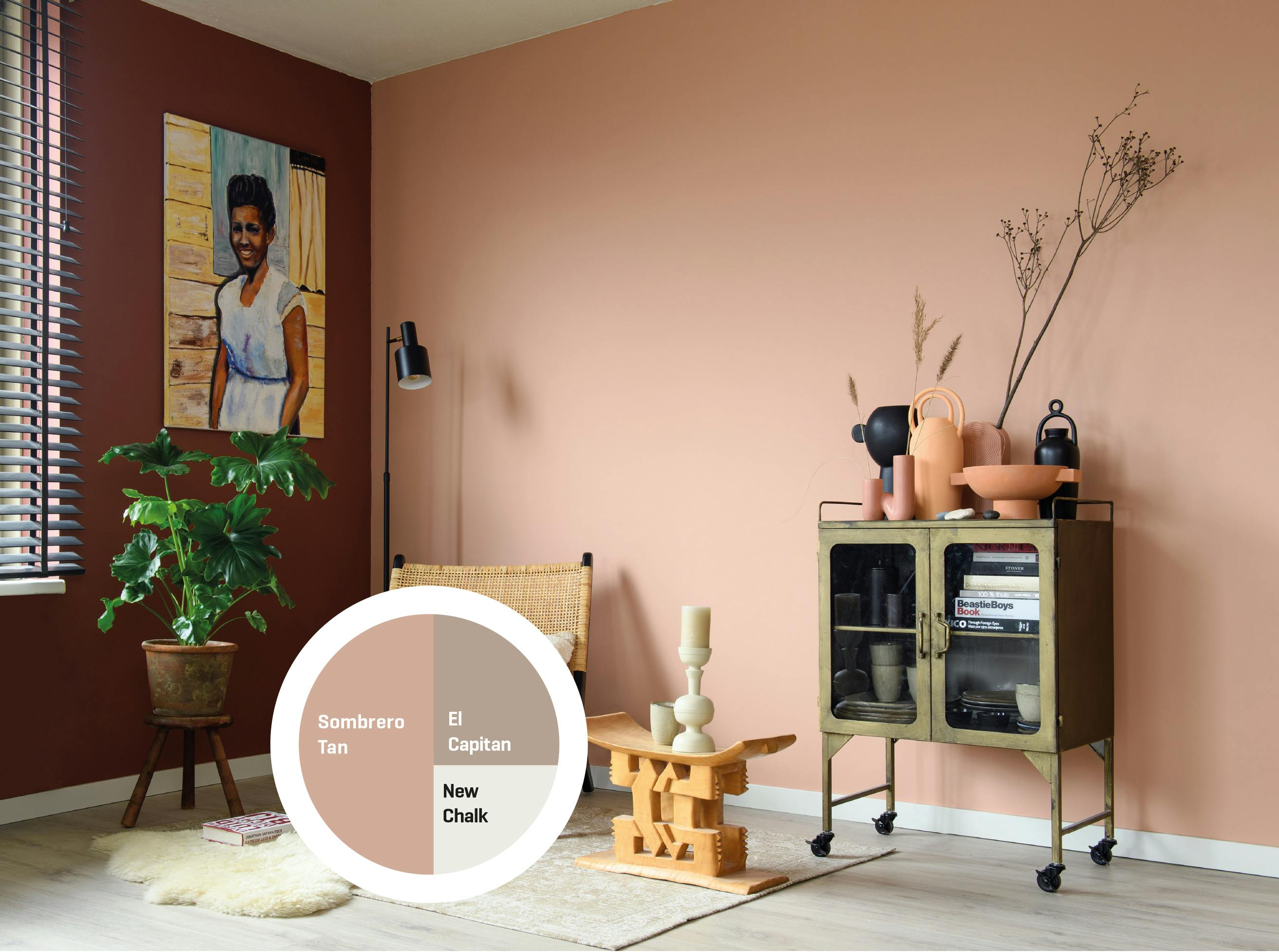 60-30-10 is not only about the walls and ceilings: consider how the furniture, doors and accessories all play a part in pulling your scheme together. MY colour Luxurious Durable Matt can be used on many surfaces, meaning you can paint your doors, frames and skirting board all in your chosen colour.
Looking to create peace and harmony at home? Then choose three shades from the same colour family. Apply 60-30-10 from top to bottom for a light interior, or from bottom to top for a darker room.
Prefer a slightly more daring choice? Then combine colours from different colour hues. Use the MY colour app to piece together your personal palette and see right away how this will look in your home with our handy visualiser tool.