Julie and Robert's modern and full of character 1930s house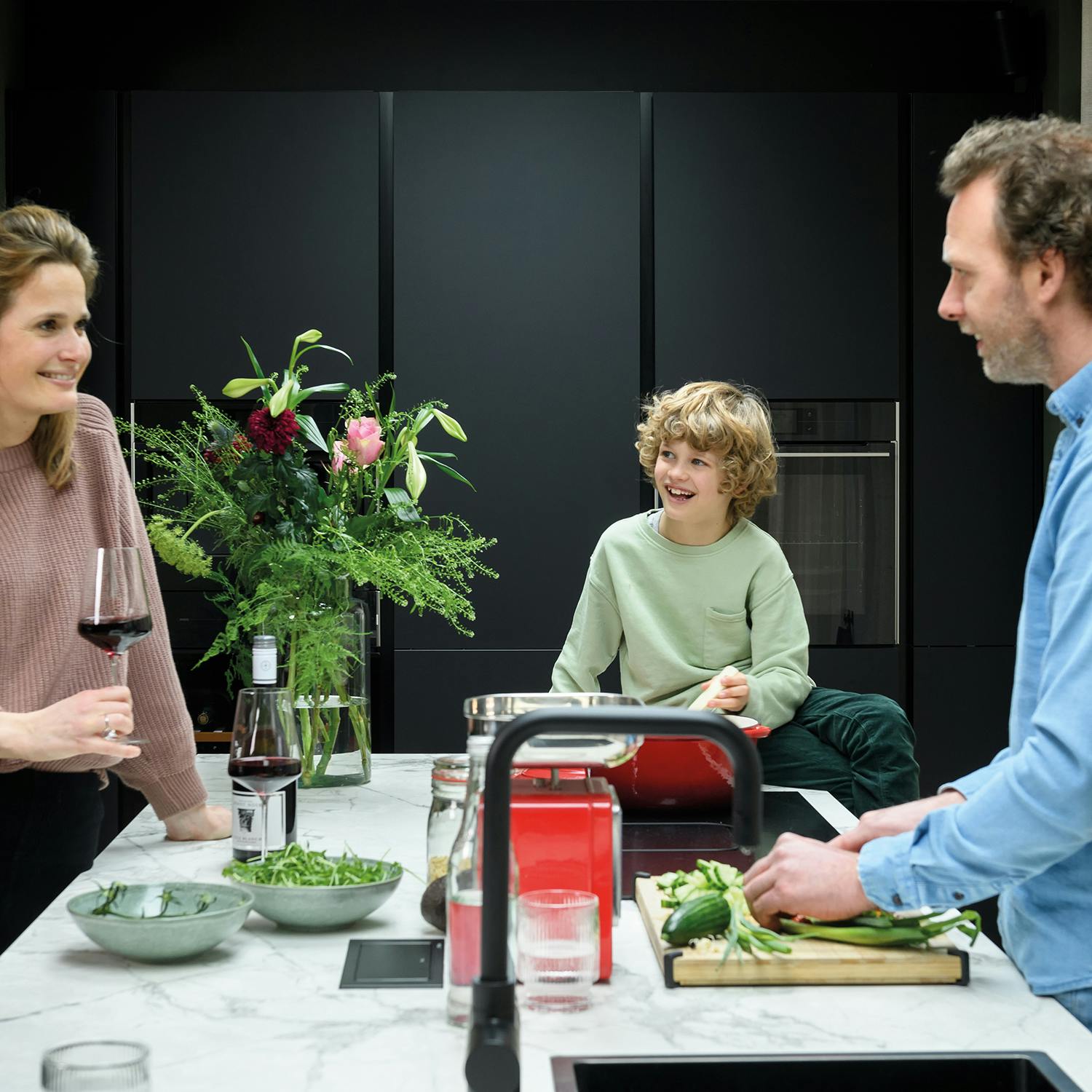 Julie and Robert bought a beautiful 1930s house, and although the city is nearby, they enjoy the outdoors and being in nature. Surrounding their home are beautiful forests with walking routes, the spectrum of green - and with it the memories of their weekend walks - can be found throughout their interior.
"We like to watch DIY and interior design programmes, and we noticed that people were opting for personalised interiors using brighter and more trend-led colours as opposed to basic whites and neutrals. We quickly decided that we wanted to do the same in our new home." Green is a vibrant colour but also represents relaxation, calmness, and peace. "We wanted our home to radiate warmth and tranquillity, we combined contemporary design with natural elements such as plants, flowers and multiple bamboo lamps."
MY inspiration, MY colour, MY home
From the moment Julie and Robert purchased their first home, they began to think about their interior design, creating mood boards for inspiration, "The colour green was a prominent colour on our mood boards, we then used the 60-30-10 principle to create our desired colour scheme - adopting 60% as the main colour, 30% as the feature colour and 10% as the accent colour.
The MY colour app really helped us decide on our colour palette, we uploaded a photo of our favourite green from our mood boards which helped us find the colour we were looking for! This along with the 60-30-10 principle helped us choose our kitchen & dining room colour scheme; Boulder Lichen as our main colour - a soft warm shade of green, Night Watch as our feature colour – a dark, rich green, and finally Whitby Jet as our accent colour for the kitchen units and dining table."
To trial their chosen colour scheme, Julie and Robert used the MY colour Tester Pots – they instantly resonated with the predominantly green palette due to their love of nature, "We love being in the outdoors, whether that be walking, cycling or gardening, so we really wanted our interior to be inspired by nature to bring the beauty of the outdoors into our home."