Colour & creativity embodies Rachel & Mike's apartment
Mike (52) lives with his girlfriend Rachel (53) in a spacious corner apartment in London. When Mike became ill with the coronavirus and spent more time at home than usual, he began to complain about the dark grey and white colours on the wall. He decided their home could use a little more personality, this gave Rachel and Mike the inspiration to get started with colour.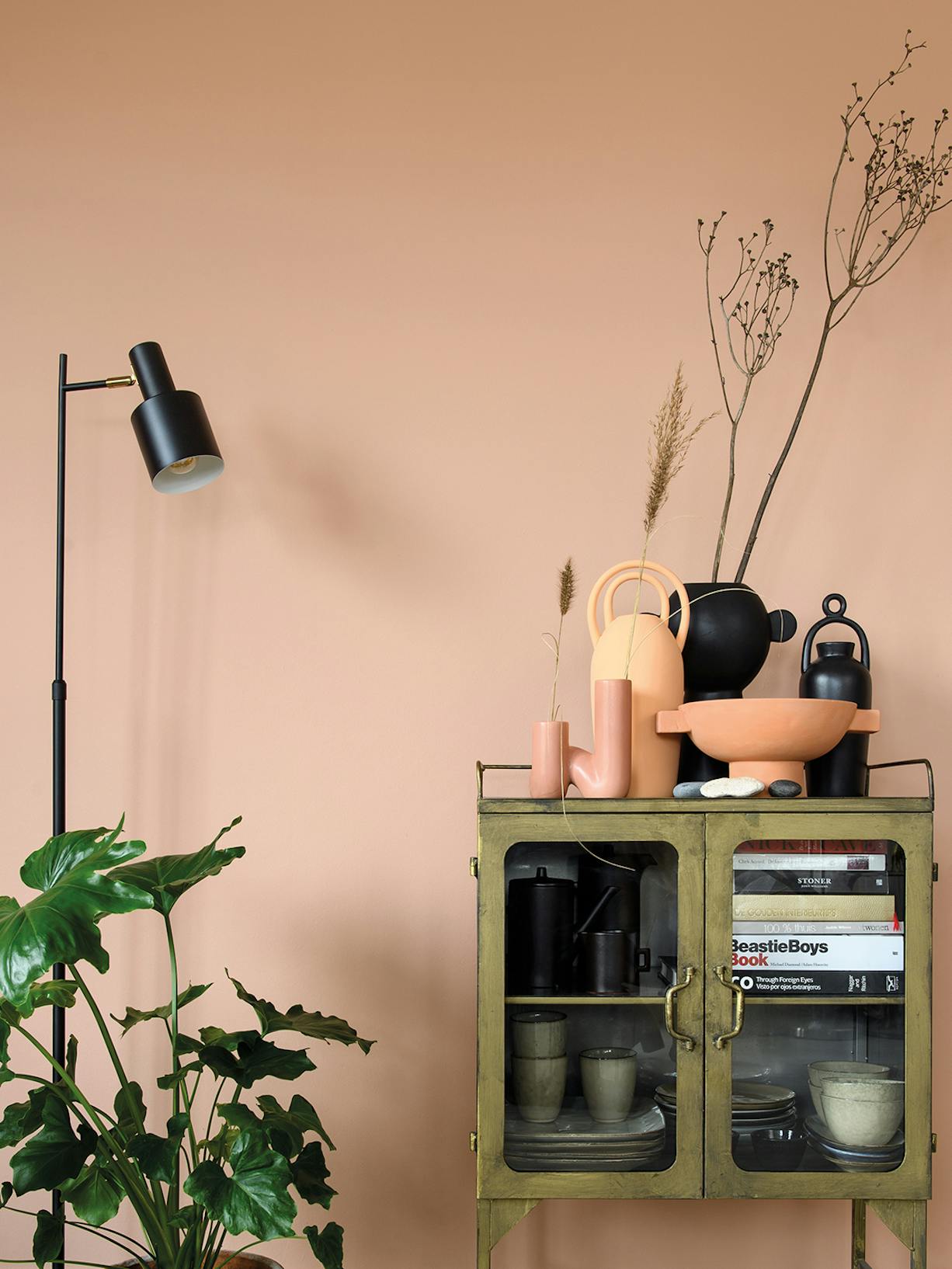 MY inspiration
Mike is a musician, "When I create music, I see colours. I play a lot of jazz lounge music with dark sounds and resonance which I call warm music, and so for me I relate this to warm earth tones." Both Rachel and Mike favour warm earth tones, due to their direct connection with Suriname, their home country, which turned out to be the source of inspiration for their house interior.
MY colour
Due to his career as a musician, Mike is away from home often, and when he is at home it is usually night time. However, due to the Coronavirus, the idea to re-decorate the apartment materialised. "At first, me and Rachel could not agree on the colours we wanted to paint the apartment, but once we discovered the MY colour app we found ourselves gravitating towards the same colour palettes." Using the MY colour app, Mike and Rachel were able to make their inspiration come to life in their home.
They particularly found the colour game useful, "The colour game was fun and made what sometimes can be a stressful experience trying to find the right colour, a super easy and fun way of finding out what colours we liked and disliked. It also made us realise we had similar colour tastes than we originally thought." Mike and Rachel decided to go with a colour palette using the 60-30-10 principle. "Using the various functions on the app, we were able to easily create our own unique colour palette – we chose Sombrero Tan, El Capitan and New Chalk. For us we found the Peel & Stick samples useful, because we live in a corner apartment, we have lots of light coming through on one side and limited light on the other, so we were able to easily move the Peel & Stick samples around to see how the colours would look in different lightings".
MY home
The terracotta colours are reflected throughout the apartment, which brings peace and unity, "The colours make the apartment cosy & warm. We associate terracotta colours with Suriname - our home, and so we wanted that feeling to be reflected throughout our interior. Before we chose these colours, we certainly had ideas about what we would like, but we didn't realise just how important colour is. It brings us so much more than just a pretty sight, it makes an important contribution to our peace of mind."